Last updated on May 3rd, 2023
Golf Betting – All You Need to Know
As a sport, golf has been around for a long time. Despite its longevity, the game enjoyed a small following compared to other popular sports. However, in recent years, golf has evolved from a niche to a mainstream sport. Due to the rise of the sport, gaming enthusiasts can now place bets on golf tournaments anywhere in the world. Most Golf betting offers many options, including head-to-head matchups, outright winner bets, and even hole-by-hole betting. One of the pros of golf betting is that it offers numerous betting opportunities. Additionally, with the unpredictability of golf, there is always the potential for an underdog to come out on top. Thus, providing an opportunity for significant payouts.  In this review, you'll get a full picture of why golf betting is becoming so popular and fun.
Top Sports Bookmakers for Betting Golf
As a mainstream sport, several gambling platforms now offer golf betting opportunities to gamblers on their site. This section focuses on the best golf betting sites in Nigeria.
BetKing This bookmaker provides golf betting opportunities and several other high-profile sports. Players can bet on golf events like the Wells Fargo Championship and British Masters on this site. Additionally, offers special odds for bettors. The King's Combo odds rank among these exciting offers.
N1bet You will find several golf events to bet on at N1bet. These events include tournaments like the Ryder Cup, The USA Open, PGA Championship, and The Open Championship, to name a few. N1bet also provides betting opportunities on women's golf tournaments.
Paripesa There are several golf betting markets available to gamblers who opt for Paripesa as their preferred sportsbook. The platform offers betting markets on events like the Ryder Cup, US PGA Championship, and The Open Championship.
Mozzartbet This is another excellent platform for golf betting enthusiasts searching for a bookmaker with several markets. Mozzartbet offers betting opportunities on popular tournaments like The USA Open, The Open Championship, Ryder Cup, and The PGA Championship.
Wazobet Wazobet also offers golf betting options to its users. If you join the platform, you can bet on golf events like the Open Championship, The PGA Championship, and Ryder Cup. Like many platforms on this list, Wazobet offers several golf betting markets to its users.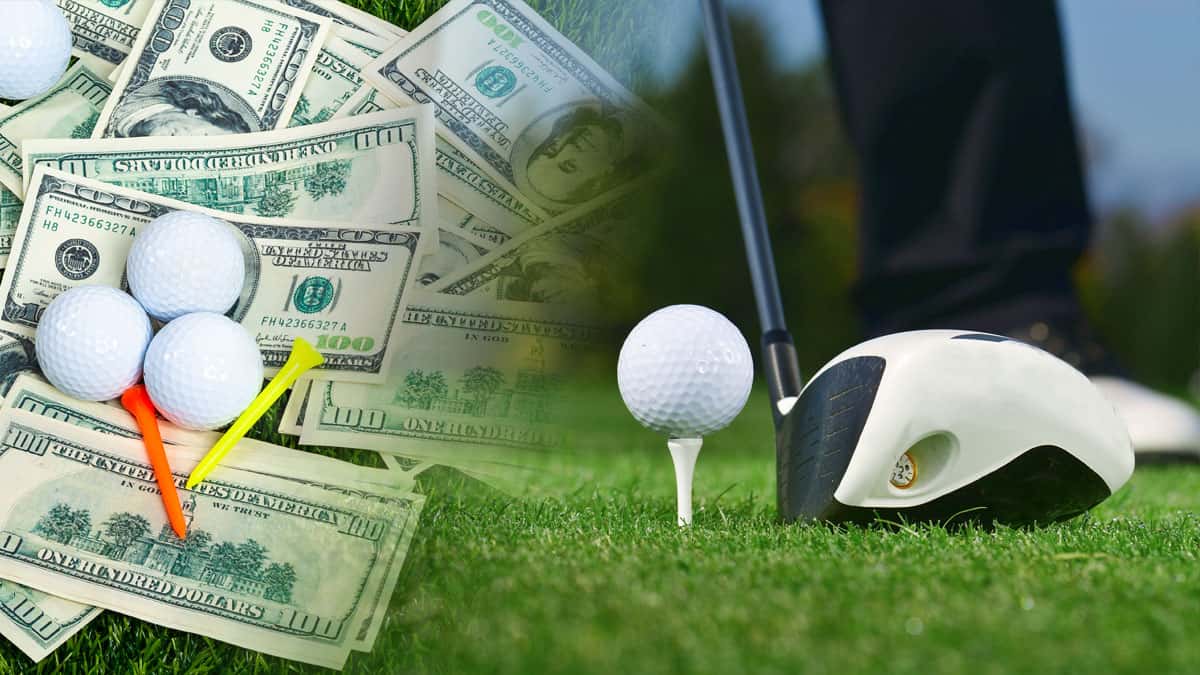 How to Bet on Golf
Golf has garnered a worldwide following and has become popular among many individuals. With the sport's popularity comes various betting options that provide a means to earn real money. To take advantage of these options, follow these steps:
Join a sportsbook:

Register with a trustworthy sportsbook that offers golf betting options. Finish the registration process. Completing this process can help gamblers avoid any issues with withdrawals.

Fund your account

: Upon registering, add funds to your betting account. Head to the payment section of your gambling platform and use any deposit option to move funds into your betting account.

Wagering on golf events

: With funds in your account, proceed to the golf section and choose a tournament you wish to bet on. Next, pick your golf match to wager, choose a stake, and confirm your bet.

Withdrawal

: If you win, you can cash out at any time using any payment option in the withdrawal section.
New gamblers will find these instructions straightforward to follow. However, it's crucial to take some time to study the golf betting markets to ensure you are placing the right bets. Additionally, players should employ effective betting strategies to increase their chances of placing winning bets.
Which Markets to Bet in Golf in Nigeria
You will find these betting markets on most of the golf betting platforms in Nigeria. They include:
Tournament Winner. This option is a common market in golf betting. Punters bet on a player they think will win the tournament. If the player wins, gamblers who made a bet get paid.
Over/Under Betting. Punters use this market to bet on whether a player's final score. The market allows players to bet if a player's final score is over or under a specific number set by the sportsbook. An excellent option that offers good odds for both outcomes.
Prop Bets. Prop bets are side bets on specific events or outcomes within the tournament. Examples include betting on the color of the shirt the winner wears, the winner's nationality, or the number of birdies a player makes.
Each way. An each-way bet in golf involves placing two bets on the same player: one bet for them to win the tournament and another for them to place in the top few positions. The market increases the chances of winning and offers a safety net if the player doesn't win outright.
Match/Group Betting. It involves betting on the outcome of a specific match or group of players rather than the overall tournament. This type of betting can offer a more focused and specific way to bet on golf, with the chance to win by correctly predicting the performance of a smaller group of players.
Markets to Bet Golf around the World
You will find these betting markets in most countries that allow golf betting within their territories.
Live Betting:

Leveraging this option, punters can bet as the action progresses. They can wager on a wide range of events with the live betting feature.

Tournament Winner:

Utilizing this market allows gamblers to place bets on a golf tournament's potential winner. 

Top 5/10 Finish:

You can bet on the player's position with this option. Usually, gamblers are allowed to predict if a player will end up in the first five or 10 positions.

Head-to-Head Matchups:

In this market, punters bet on which player in a head-to-head matchup will finish the tournament with a better score. The odds for this market are usually even. 

Make or Miss the cut

: In golf, "make or miss the cut" refers to a betting option where you predict whether a player will score low enough to continue playing in the tournament. If the player's score exceeds a certain threshold after the first few rounds, they "miss the cut." In such a situation, they will be eliminated from the rest of the tournament.

Top play from a continent:

It is a betting market where you predict which golfer from a specific continent will perform best in a tournament. The market offers a chance to focus on a specific region and root for a golfer from that continent to outperform the others.
Glossary in Betting at Golf
Bookmaker:

An online gambling platform offering users various betting options.

Live Betting:

A betting option where players can wager during gameplay.

Ryder Cup:

A popular golfing event held in the United States.

Head-to-Head Matchups:

Betting on this market involves picking which player in a head-to-head matchup will have a higher score at the end of a tournament.

Punters:

A person who places bets or wagers on a betting platform.